The following Lift Crew has been carefully selected for LIFT-OUT 2022, among a horde of applicants, for their competence, beauty, intelligence and of course, dedication to KYC.
They will be in action on Saturday, Oct 1, 2022 starting at 7:00am (yes … morning).
Boat owners will want to arrive no later than 7:45am to ensure their boats aren't placed upside down on their cradles. Those who feel confident in their Lift Crew, or don't care which way their keel points during winter, can arrive at times to be communicated by the secret email which will be issued in the next couple of days to all Lift Clients.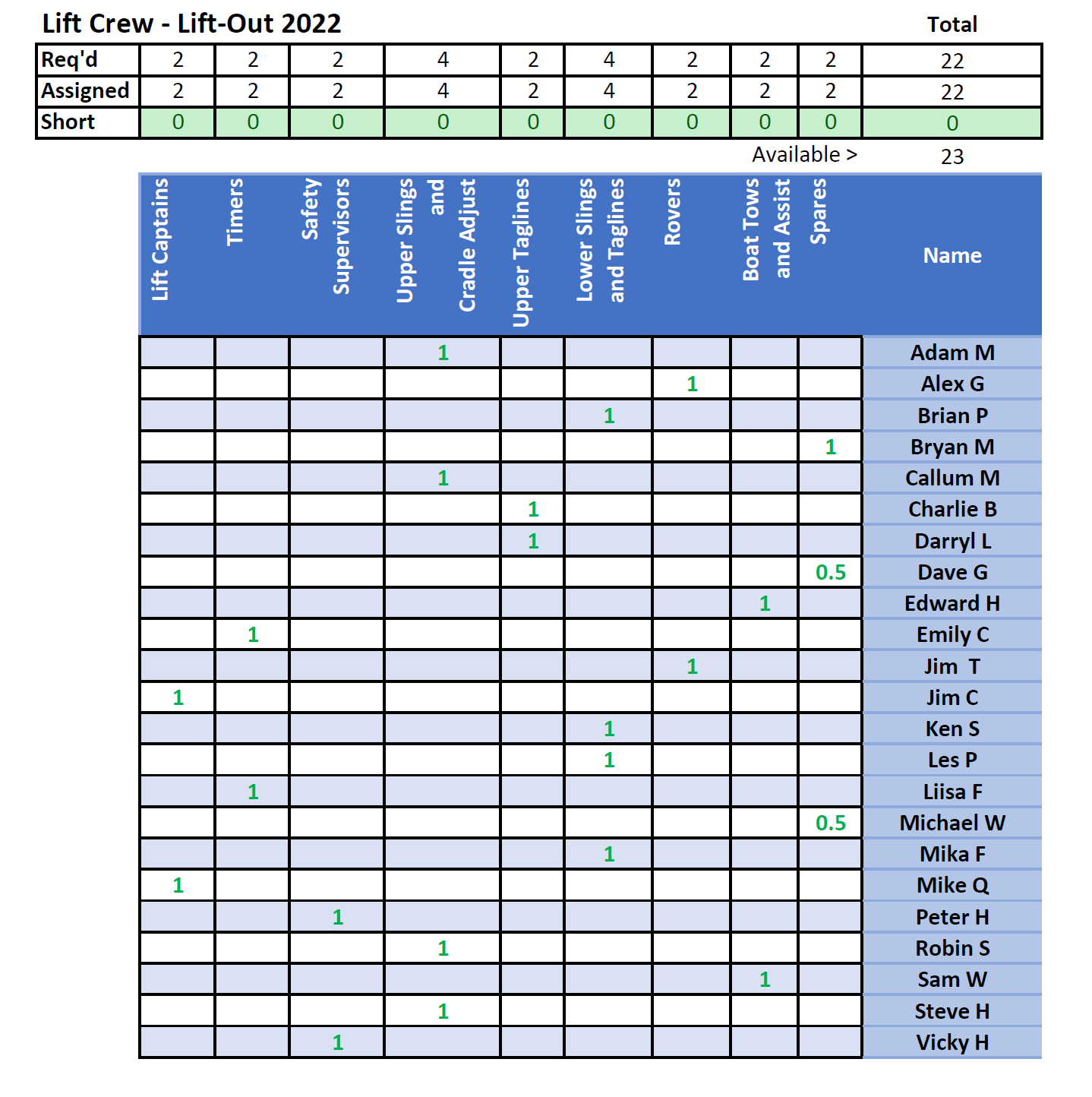 The lift will be a two-crane/two-crew affair with one team starting and staying in the South Parking Lot for the duration of the lift, and the other starting at the North End of the East Wall (aka Marina Office Laneway), ultimately finishing on the West End of the North Wall (dizzy yet?). Note: In the 08-25 email we originally had the 2nd Crane starting on the North Wall. The 2nd crane start location has since been changed to starting on the East Wall for very complicated reasons (such as colour coordination and attempting to speed up operations by luring the crane toward the Pot Luck lunch).
For anyone thinking of parking in any of the "No Parking" Zones on Lift Day, even for an eensy teensy few minutes … remember … we are armed with two cranes!!!
See you at the lift!
Your most beloved Lift Coordinator