A big thank you to the Yard and Cradle Crew for a successful and efficient transfer of ~40 cradles this past Saturday morning.
Adam M
Barry C
Bob B
Dave S
Fil O
Jim T
Jocelyn M
Jon M
Keith D
Ken B
Ken S
Les K
Malcolm P
Mandy F
Mike Q
Peter O
Richard S
Robin S
Sean J
Stephen B
Cradles eagerly awaiting to serve their purpose: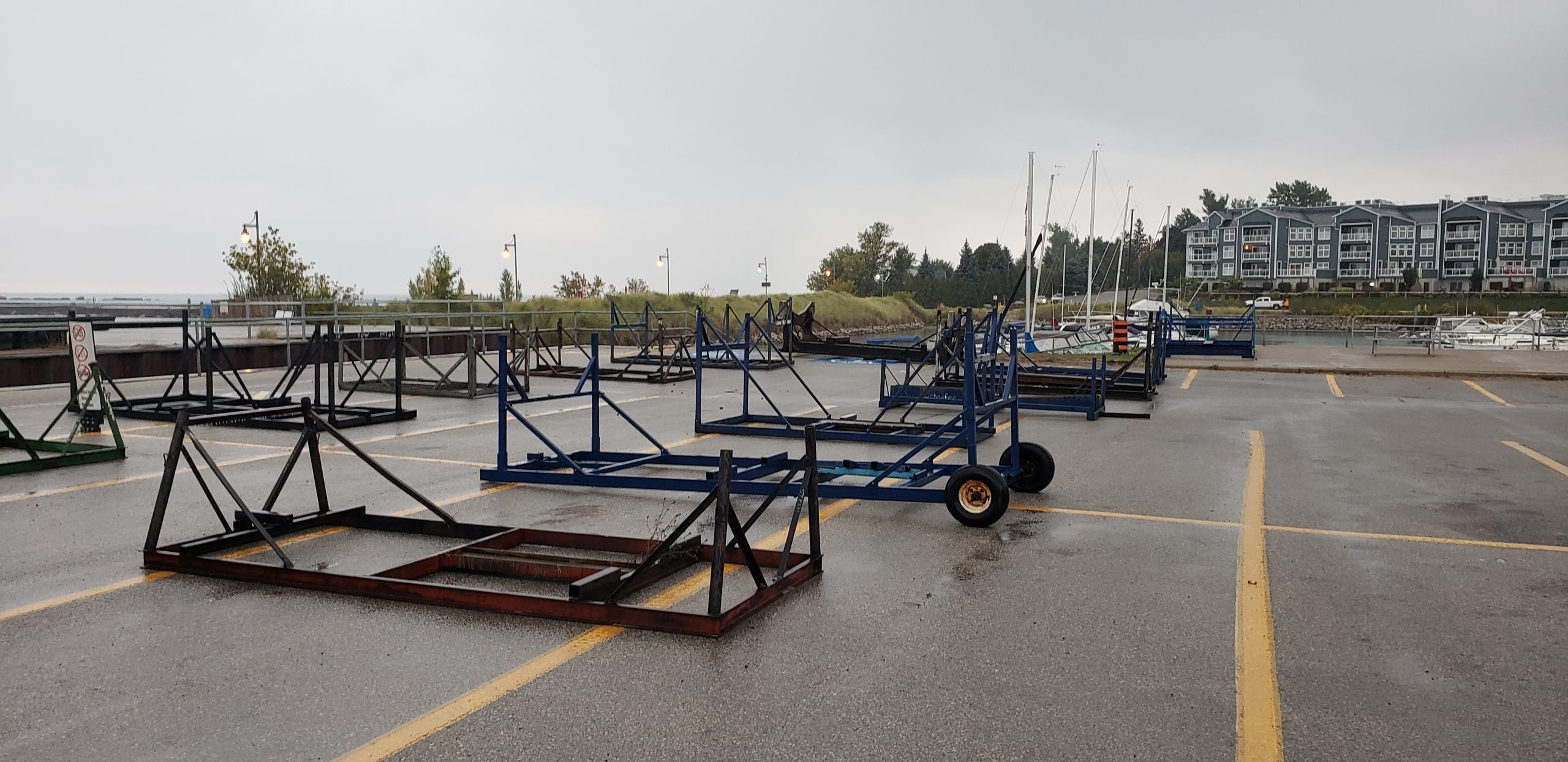 Fear not East Wall Cradle Owners … your cradles won't stay that close! They're kept to the side to allow crane access to the North End to start the lift and will be re-positioned into their winter-storage positions as the crane makes its way up the laneway.
And for our North Wall friends … we're sorry to say that in our haste to break our cradle positioning speed record, we dropped your cradles into the spillway.
Just kidding … didn't have good pics … but trust your Lift Coordinator … they're all there (we think!)
See you all at Lift-Out on Oct 1 !
Your trusty Lift Coordinator