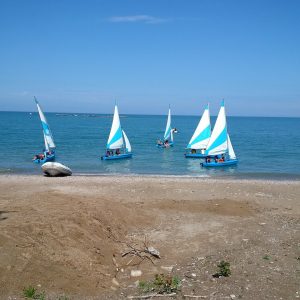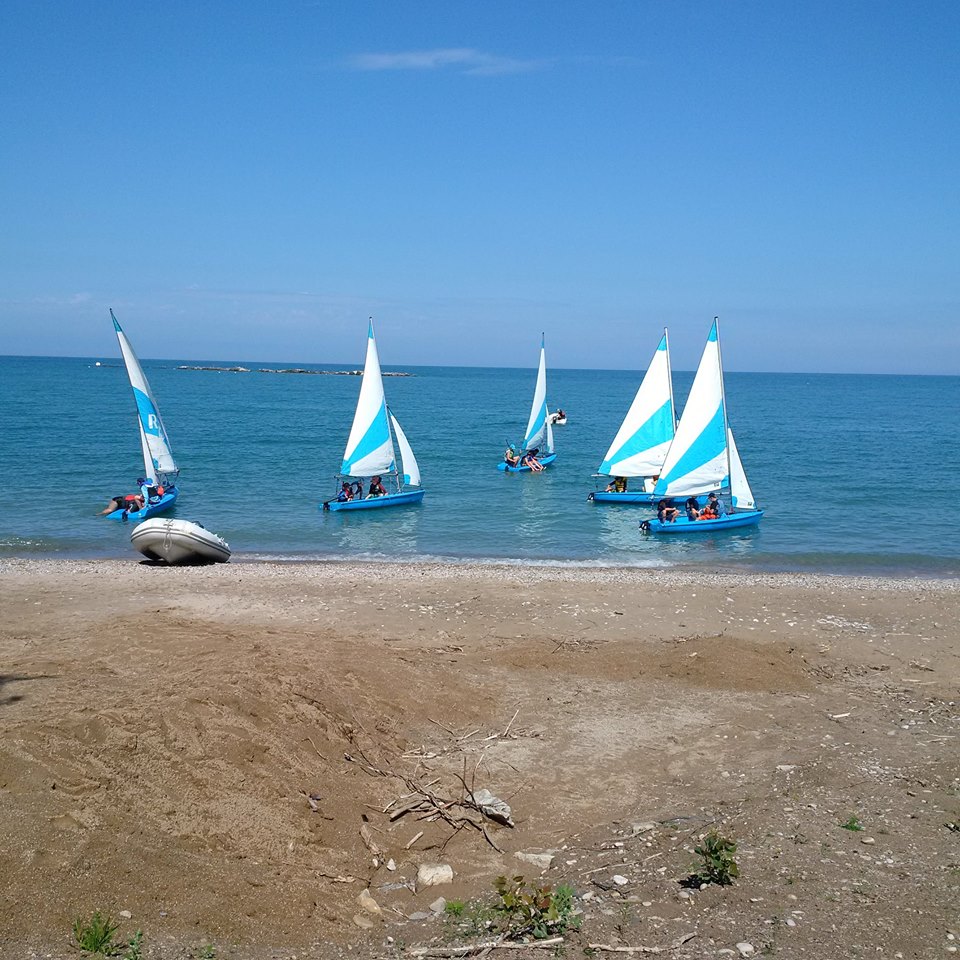 BOOM 2019 – KYC Junior and Adult Sailing School
Hosted by the Kincardine Yacht Club Provided by Ontario Sailing.  A mobile sailing school with 8 two person sailing dinghies, two inflatable instructor boats, and 2 Canadian Yachting Association certified instructors.
Monday 08 July to Friday 12 July 2019
Junior 16 Sailors, ages 8 to 14 years 5 days: 09:00 to 16:00 Monday to Friday Fee per Sailor: $300.00
Adult 8 Sailors 4 evenings: 18:00 to 21:00 Monday to Thursday Fee per Sailor: $243.75
Note: Sailing is subject to safe weather conditions. First day meet at the picnic shelter at Dunsmoor Park, on Saugeen Street, between the west (lake) ends of Durham Street and Lambton Street, Kincardine.  Bring: lunch, sun screen, lifejacket, or use lifejackets provided.  Dress as for swimming. You are going to get wet!  Graduation BBQ for all sailors at the Kincardine Lighthouse at approx 15:00 on Friday 12 July 2019.  Be nice to the instructors and have fun!
Registration  To register contact Mel Smillie at (519) 396-3896 beginning 09:00 on Wednesday 01 May 2019. Leave one message. Registrations will be given to the first 16 juniors and the first 8 adults. You will be contacted after a few days.  An OS Participant Registration Form (includes waiver) will be emailed to you, please fill out and sign. Required info includes: Health Card Number, name of doctor, contact names and phone numbers.  Please make cheques payable to the Kincardine Yacht Club.  Please mail cheque and completed form to Mel Smillie at 606 Scott Street Kincardine ON N2Z 1T7, without delay, to confirm registration.  Cheques will be deposited after sailing begins.